Free and Open Source desktop organization program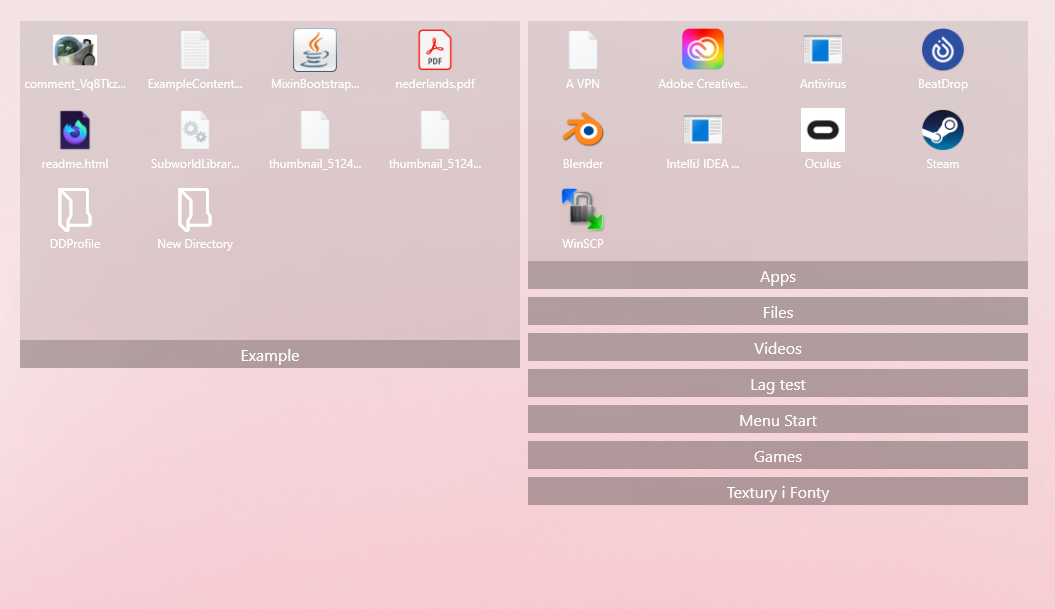 Orgianize your desktop.
Tiels is Free and Open Source Software, no features are behind a paywall. With Tiels you can change your ugly and uncatorized desktop. Icons in Tiels can be left clicked, right clicked and sorted*.
Roll and unroll tiels whenever you want.
* "Sort" feature not implemented yet!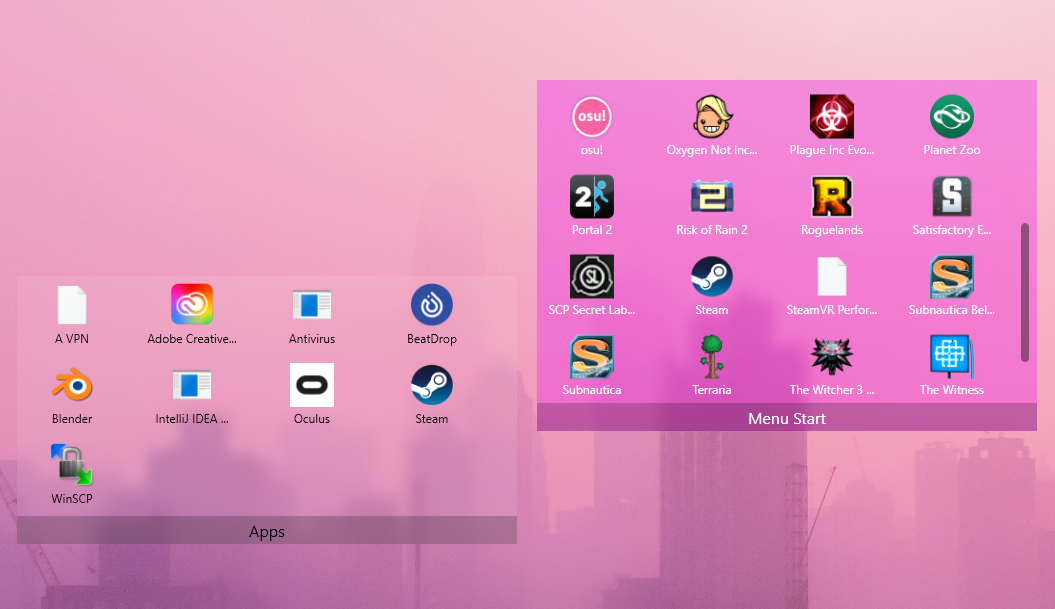 Customize Tiels!
You can change background colors of your tiels, toggle blur and change text color. In feature updates you can set image as background.
Downloads:
Only available for Windows 10 64bit

Installer will be available soon.
Copyright (c) 2020 DcZipPL, Prefex. MIT License